About Karen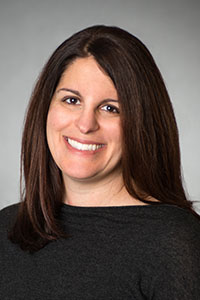 Karen is excited is excited to be a part of Axiom, a Chicagoland boutique real estate firm specializing in residential real estate, corporate relocation and destination services for local, domestic and international clients. As a native of the northern suburbs of Chicago, Karen is the perfect person to help you find your new home or sell your current one.

The North Shore offers great schools, restaurants, culture and easy access to the city. It has many beautiful communities to consider, each with its own distinctive personality, and Karen can help you find the right location for you.

As a buyer for Macy's department stores, and smaller venues in the Chicago area, she has learned how to stay ahead of market trends. This allowed for an easy transition to real estate. Karen's negotiation skills, quick understanding of the current market and clear communication help her reach her goals. Relationships are what matter most, and Karen makes sure you are comfortable every step of the way. She looks forward to working with you and your real estate needs.

After graduating with a Bachelor of Science from Syracuse University, Karen stayed in New York for a few years, but realized Chicago was her home. Karen loves spending time with her family and exploring all that the North Shore has to offer. She is one of the co-chairs of her children's camp and volunteers much of her time there and at their school.

Photo on home page courtesy flickr user Hafiz Izadeen.